V.S. Industry Berhad (VS) was founded in 1982 and listed on the Main Market of Bursa Malaysia Securities Berhad in 1998. Today, VS is a leading integrated Electronics Manufacturing Services (EMS) provider in the region, with proven capabilities to undertake the manufacturing needs of global brand names for office and household electrical and electronic products.
VS is now ranked alongside the world's top 50 global EMS providers for 10 consecutive years from 2007 to 2016.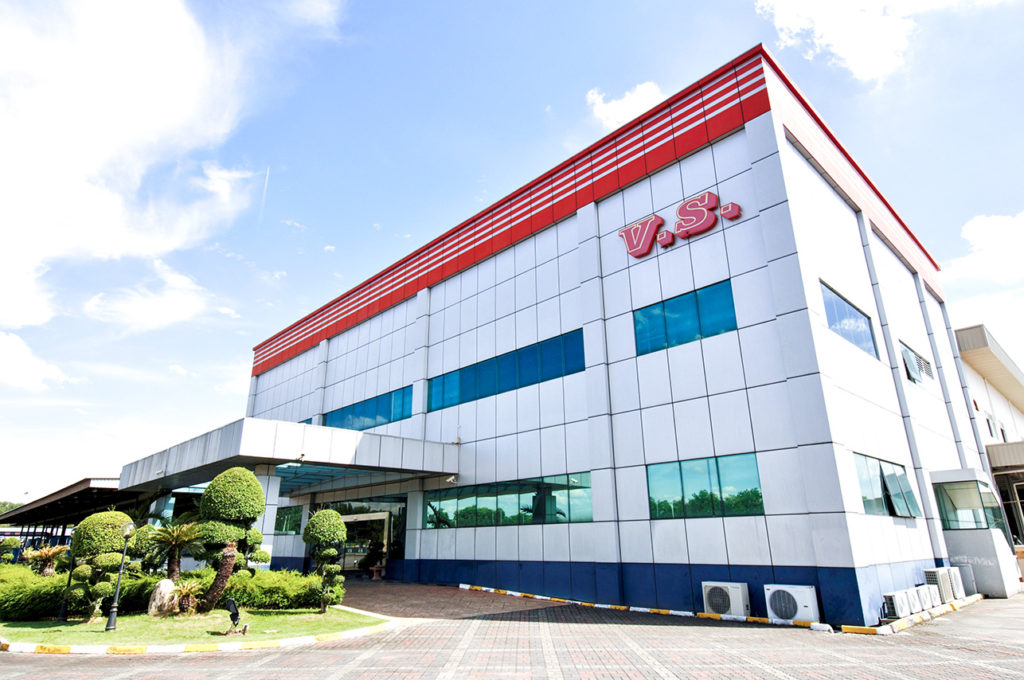 Together with our Hong Kong Stock Exchange listed subsidiary, V.S. International Group Limited, VS has advanced manufacturing facilities located in Malaysia, China, Indonesia and Vietnam, and collectively employ a workforce of more than 12,000 people. Our Group offers one-stop manufacturing solutions to world-renowned customers from Europe, Japan and USA.
Our extensive manufacturing services include plastic injection mould design and fabrication, a wide range of injection tonnage and finishing processes, printed circuit boards assembly, automated assembly and final processes of packaging and logistics.
Vision & Mission
We will remain relevant to our customers. We will continue putting in our best efforts to be our customer's partner be it developing and designing new products, or ramping up production to enable them to expand their market share and/or penetrate into new markets.