Datuk Beh Kim Ling
Executive Chairman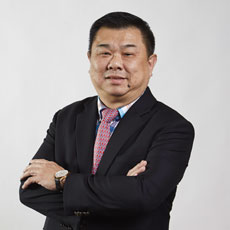 Datuk Beh Kim Ling brings to the Board more than 30 years of contract manufacturing experience in the plastic injection and electronics & electrical assembly industries.
He started his career in 1976 as a plastic injection moulding technician in Singapore. In 1979, he set up V.S. Industry Pte. Ltd. in Singapore, manufacturing cassettes and video tapes. In 1982, he relocated the entire business operations from Singapore to Johor Bahru and, together with his wife, Datin Gan Chu Cheng, incorporated V.S. Industry Berhad. His leadership and entrepreneurial skills have helped advance the Group to be an international player in the field-of Electronics Manufacturing Services ("EMS").
Datuk Gan Sem Yam
Managing Director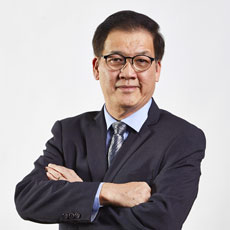 Datuk Gan Sem Yam joined the Group in 1982 and played the key role in setting up the plastic finishing and electronic assemblies division. He was promoted to General Manager and appointed as an Executive Director of the Company on 27 February 1988. Datuk Gan was instrumental in the business integration and expansion of the Group since 1990.
Datin Gan Chu Cheng
Executive Director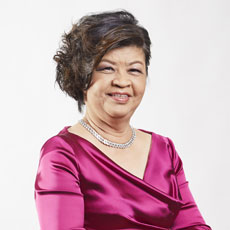 Datin Gan Chu Cheng was appointed to the Board on 4 August 1982. She is responsible for the finance and corporate planning of the Group. Together with her husband, Datin Gan established V.S. Industry Berhad in 1982. Equipped with good business acumen and more than 20 years of enterprise building experience, she had played a key role in the Group's expansion, both locally and overseas.
Dato' Gan Tiong Sia
Executive Director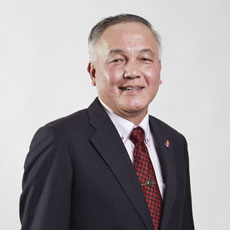 Dato' Gan Tiong Sia joined the Company in 1982 as a Management Trainee and was promoted to Marketing Manager in 1986. He is responsible for the overall marketing function of the Group.
Ng Yong Kang
Executive Director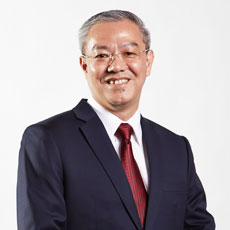 Mr Ng Yong Kang  comes with extensive engineering and operations experience in the manufacturing sector with multinational corporations like General Electric (TV) Sdn. Bhd., Thomson Audio Muar Sdn. Bhd., Lion Plastic Industry Sdn. Bhd. and Likom Group of Companies. He also sat on the board of several private companies in Malaysia, Singapore, People's Republic of China, United States of America and Mexico.
Mr. Ng joined the Group in 2002 as a Group General Manager, and was subsequently promoted to his current position. He graduated from the National Taiwan University, Taiwan, Republic of China with a Bachelor of Science in Mechanical Engineering in 1985, obtained a Diploma in Management from the Malaysian Institute of Management in 1992, and has a Master in Business Administration from the Heriot-Watt University, Edinburgh, Scotland, United Kingdom in 2002.
Chong Chin Siong
Alternate Finance Director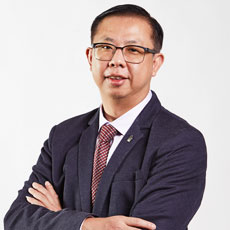 Mr Chong Chin Siong was appointed to the Board on 1 August 2014. He graduated from Universiti Sains Malaysia with a Bachelor of Management (Accounting and Financial Management) Degree in 1992.
He has extensive experience in internal audit, corporate finance and financial management, started his career with Deloitte KassimChan in 1992, and later joined Leong Hup Holdings Berhad as Assistant Accountant. In 1997, he joined Harta Packaging Industries Sdn. Bhd. as Financial Analyst, where he was promoted to Internal Audit Manager, and subsequently Financial Controller. He assumed the position of Deputy General Manager with Harta Packaging Industries (Cambodia) Ltd in 2005, before becoming Assistant General Manager with PCCS Garments Ltd, Cambodia.
Mr. Chong joined V.S. International Group Limited as Corporate Financial Controller in 2009, before assuming the role of Group Financial Controller in 2014.